Intestinal Villi Model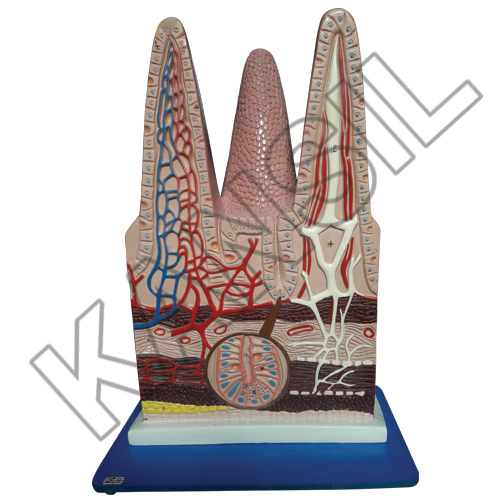 Intestinal Villi Model
Product Description
Details
It is made of advanced HSP resin.Mounted on strudy wooden base
Highly enlarged replica model of villi section of small intestine.
3D model shows one entire villus, one sectioned villus with arterioles and venules and one sectioned villus with lymphatic vessels. The model also shows different muscle layers in section.Size: 31 x 20 x 43 cm.
17 parts labeled in total.